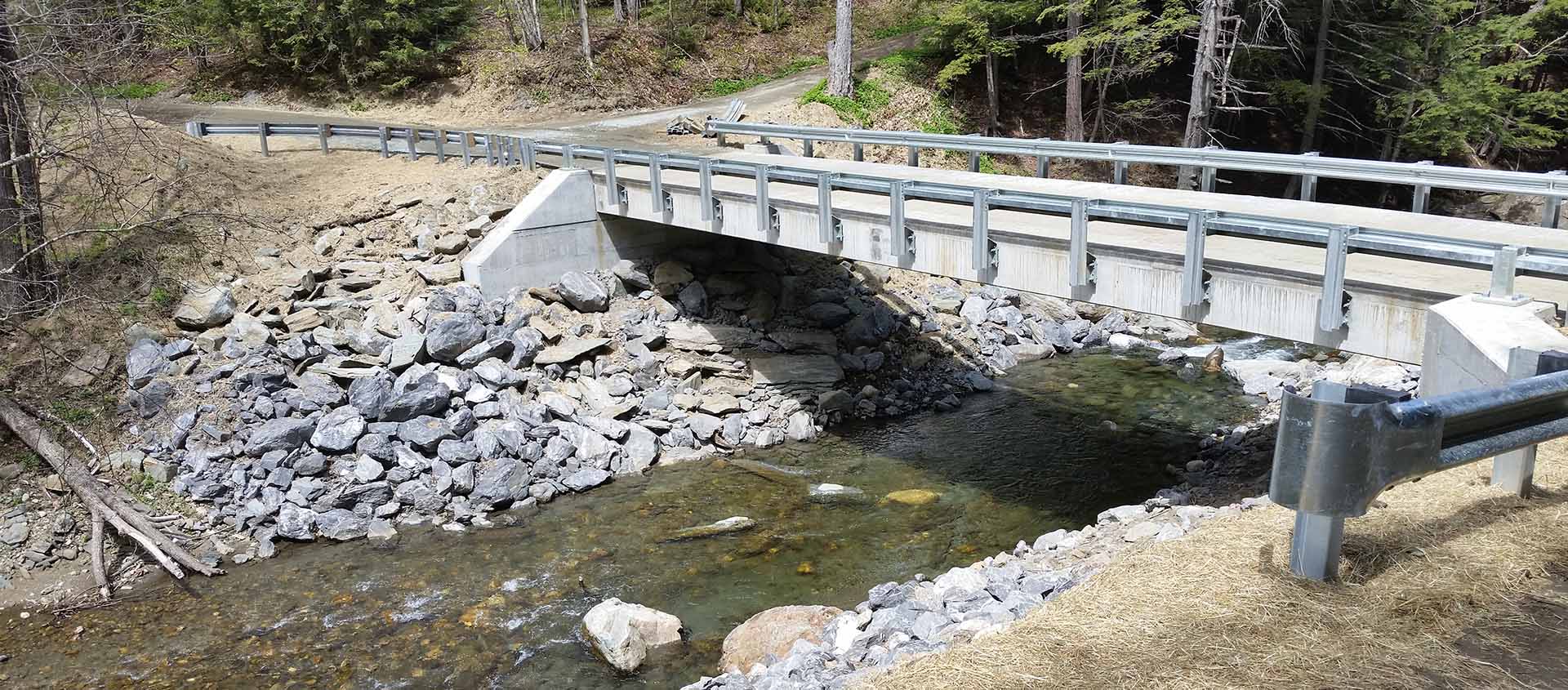 Steel and Concrete Bridge Construction
We build all our bridge structures utilizing our own work force to maintain quality control for our customer.
For small bridges, we are capable of designing a custom bridge using steel beams that we recycle, weld to required length, paint and install using cranes or excavators, depending on the length.
Plank Decking or Concrete Decking
Wing Walls
Abutments
Bank Stabilization
Slope to Correct Grade
Seeding, Mulching, Plantings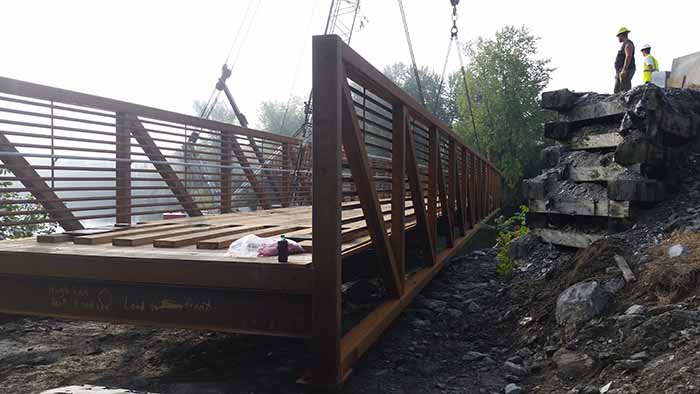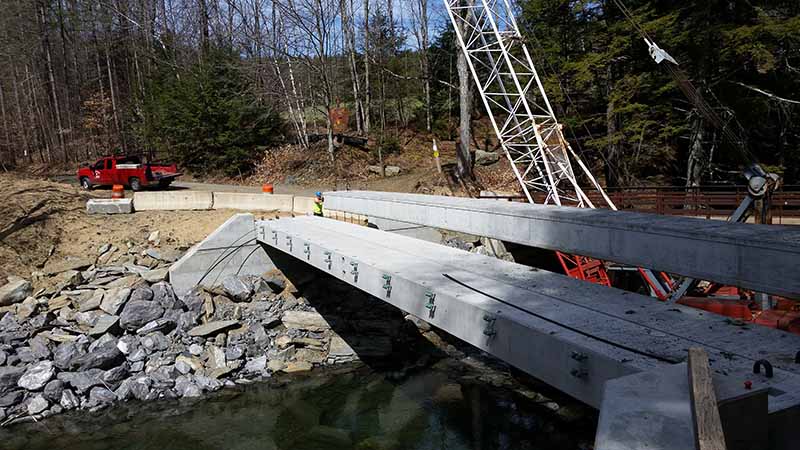 Questions About Your Project?