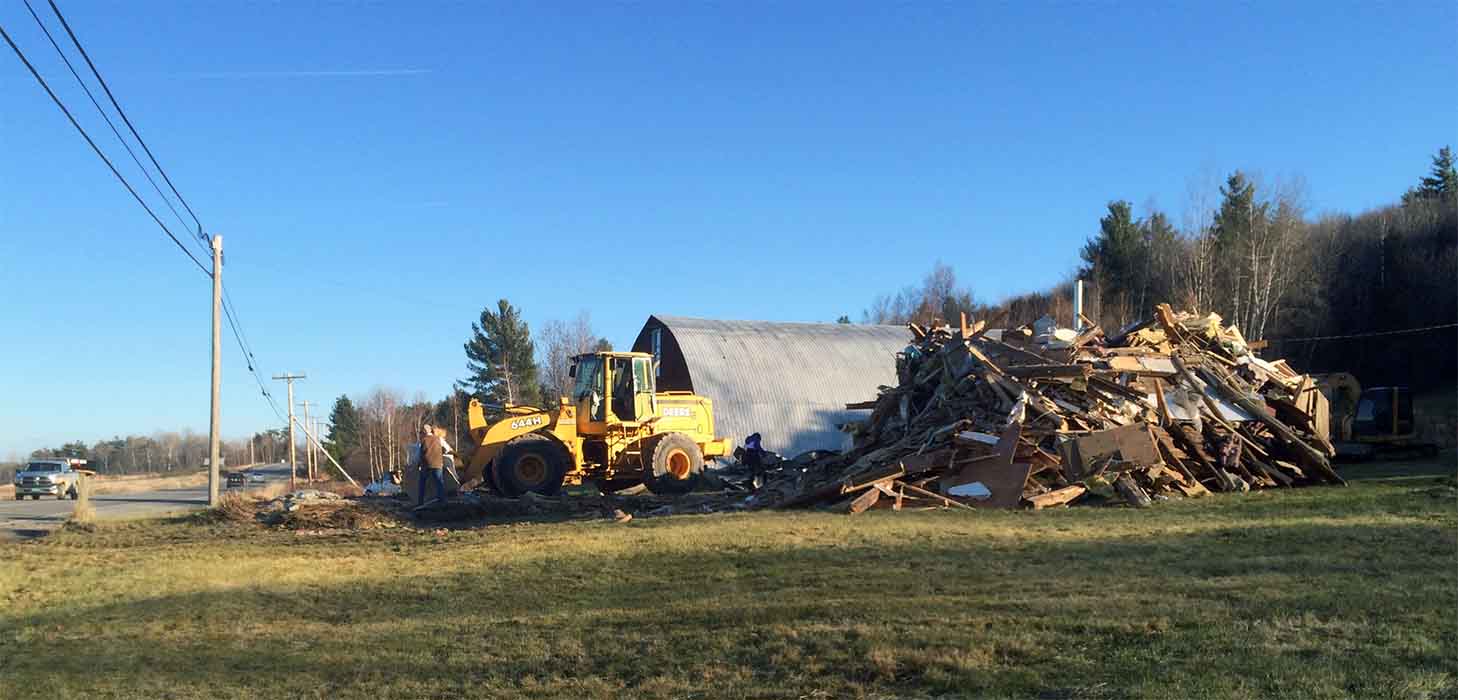 Demolition Contractor
If you are looking to tear down a house, garage, swimming pool, shed, barn, or patio, you need a demolition contractor who can wreck and demolish structures safely and effectively, including both the initial site preparation and cleanup of the materials and structure. Allow our skilled operators to remove an unwanted structure to make room for a new modern structure or to procure an open space.
Blow & Cote, Inc. carefully removes the old structure and hauls away debris, excavates and can clear the land of the demolition site.
Do You Need Demolition Services?