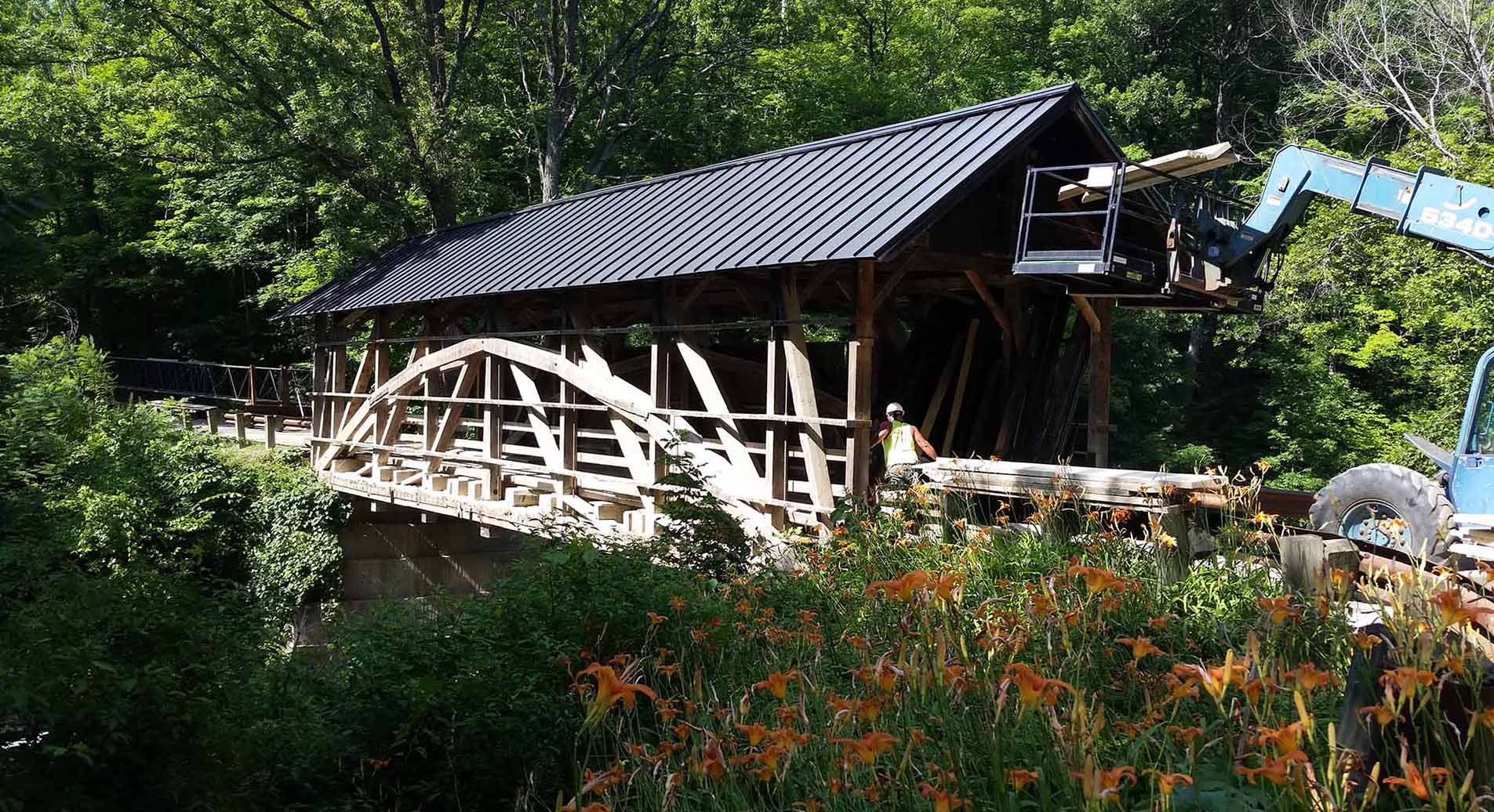 Covered Bridge Restoration and Construction
We pride ourselves in having learned the trade of rehabilitating these unique structures. Their longevity and resistance to the elements have made them still viable and usable after more than 100 to 125 years of service to our transportation needs.
Our team takes the structure apart, carefully labeling each piece, fitting mortise and tenons, joints, and braces, and reconstructs them.
Our skilled team of woodworkers and bridgewrights can build a bridge from scratch.  This is truly a work of art that involves assembly on the ground, then lifted up by cranes, and set on the abutments and, approaches built for access.
Need A Covered Bridge Expert?